Events in Our Area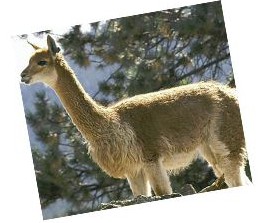 More Info +
Estes Park Wool Market
The 26th Annual Estes Park Wool Market is right around the corner, taking place June 9-12, 2016. The Wool Market is an educational and entertaining event for those who share a passion for the fiber industry, as well as those that are just getting started. Guests of the event will be able to shop our Vendor Hall, complete with 60+ vendors, interact with over 10 different breeds of animals, participate in a skill demonstration, compete in one of our technique competitions and more!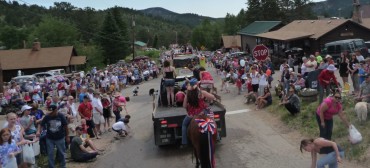 More Info +
4th of July Parade
Our own Allenspark Parade has been touted as the biggest little parade in the state. Generally held on the 4th of July, 'everyone' loves to participate - from the youngsters riding whatever contraption they can make go - to the more senior of us on horses or in the bands or working the tractors... and every fire truck not pressed into duty somewhere. If you are in the crowd, you are liable to get squirted by one of those big hoses!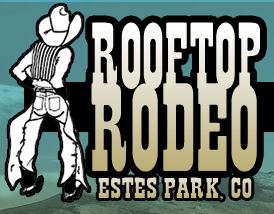 More Info +
Rooftop Rodeo
The rodeo with altitude! Annual 6 day rodeo featuring PRCA's best competitors both animal & cowboy/cowgirl. The 2016 Rooftop Rodeo, its 90th year, is an event not to be missed! Winner of Best Small Rodeo of the year & nominated for Best Medium Sized Rodeo. Please visit the official Rooftop Rodeo website for a complete rodeo week schedule, ticket sales and other event information. July 6-11, 2016 7 p.m.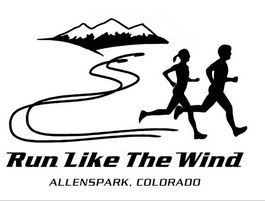 Run Like the Wind
The 8th annual Allenspark Run Like the Wind 5K run/walk is coming up Saturday July 2.
Contact Us
Allenspark Lodge B & B
184 State Hwy 7 Bus Rt/Main St.
PO Box 247
Allenspark CO 80510
phone: (303)747-2552
email: info@allensparklodge.com
Partly Cloudy

A mix of clouds and sun. Gusty winds diminishing during the afternoon. High 27F. Winds W at 20 to 30 mph. Winds could occasionally gust over 40 mph.

Partly Cloudy

Some clouds in the morning will give way to mainly sunny skies for the afternoon. High 27F. Winds W at 10 to 20 mph.

Partly Cloudy

A few clouds from time to time. Gusty winds diminishing in the afternoon. High 38F. Winds W at 20 to 30 mph.
___________________________________
Current Special
Stay 7 nights and get a 10% discount on your entire stay!
Come. Unplug. Unwind. Just be!