Groups
The Sun Room is perfect for groups of all kinds – you can just leave your project in its place for the entire stay – you have the whole lodge to yourselves.  We fix you our mountain breakfast in the mornings and a meal served family-style every night.  We cater to all dietary needs; just let us know what they are.
Our groups who have been returning here for many years, have become like family to us.  We have watched the children of our scrap-bookers through all of their school years … on to graduations and even their weddings.  Suddenly some of these groups found their members had become 'empty nesters' and started going on cruises and safaris.  Now we see them back, joining our newer groups to make more memory albums – and we get to see a new generation of kids headed off to school and beyond.
Quilters have the space to set up their machines – or large tables to do the layouts.  Knitters sit in comfy chairs in the Great Room by the crackling fire, or work as they watch a movie in the Owl Cove.
Artist groups have plenty of room for their easels.  With the advent of the digital age, you can now go out for early morning pictures, come back to a hearty breakfast, then settle inside to sketch or paint during the rain showers.
Family Reunions with space enough for the whole family to be together – or have some private time.  Plenty of eating convenience with a variety of tables and seating arrangement in the Sun Room with its patio doors onto the back deck and BBQ grill; comfy group seating in the Great Room for discussions; and games, videos, and books in the Library.  When the entire Lodge is rented by one party, guests younger than 14 are welcome.
Our famous mountain breakfast is always included to those staying in the Lodge.
We have a certified massage therapist on call for those sore, aching muscles – to will render you relaxed.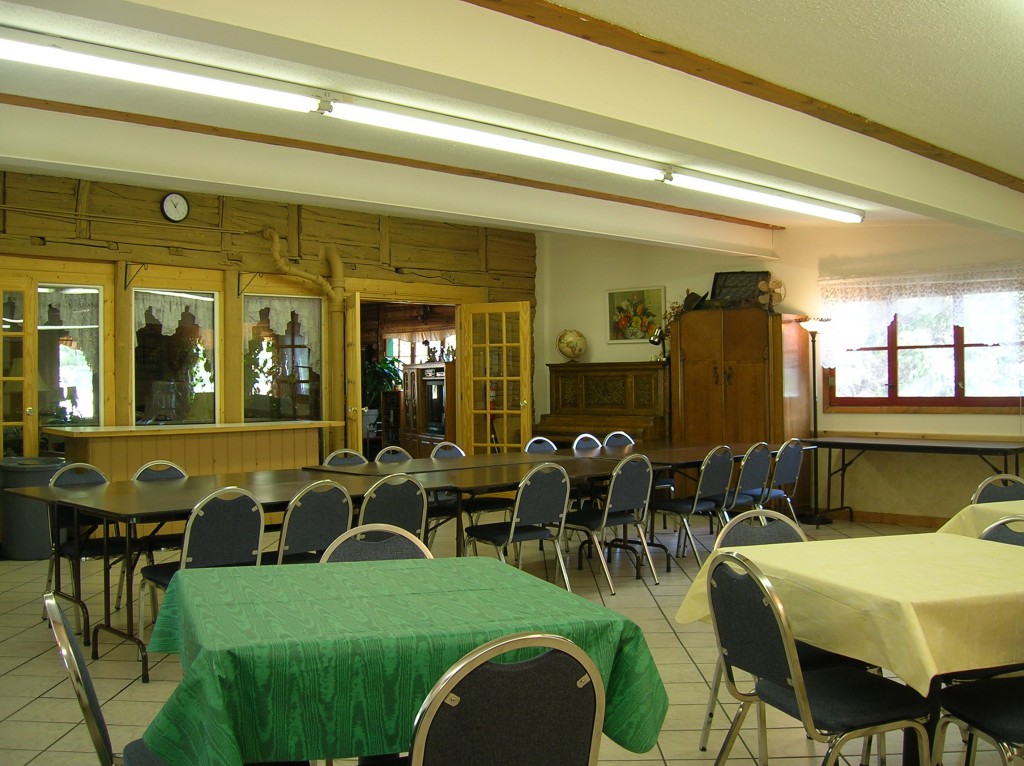 The Sun Room is a very well lit, 30′ x 30′ meeting room (separated from the OwlCove/Library by a glass wall) that can be arranged for any sort of group activity.  Available for your use are 15 six foot tables, five 30″x30″ tables,  and two buffet tables, microwave, and small refrigerator.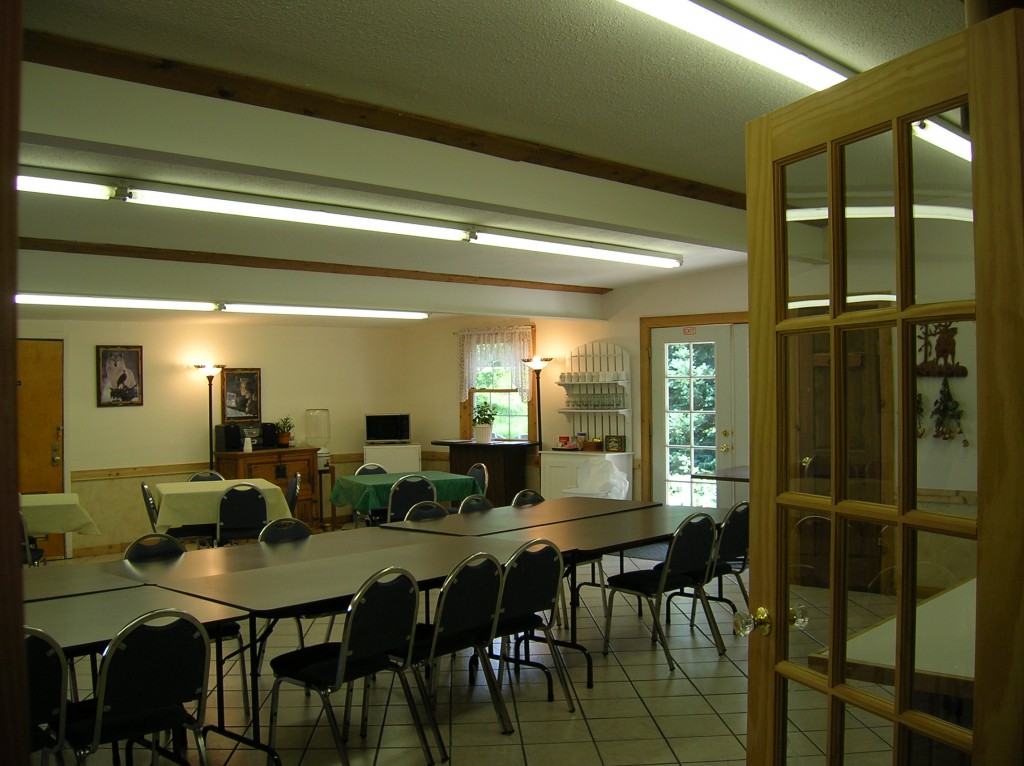 For your convenience there are two rest rooms available here, and a glass patio door opens onto the back deck, complete with a BBQ grill.
 NEW  Sun Room now available for day use in the off-season:  November 1 thru May 31.