Gunpowder Room (#15) $110
The first year of operating the lodge, we would tell our guests we welcomed any and all suggestions to help us make things better.  We were enjoying breakfast with a large tableful of our guests when our daughter asked what I wanted done with a certain pewter water pitcher we had purchased at a flea market the day before, so I related the story of how the men in the family thought us girls were decorating the rooms 'too phoofy'.  We had suggested they pick a room and decorate it; they chose room 15 because it had a dark green carpet and had found an old metal milk bucket as the trash can.  Thinking the antique pitcher would look great with it, I stated, "Put it in the men's room."  Later, as the guests were checking out, one lady whispered in my ear that her husband had a suggestion for us.  When I asked him what the suggestion was, he said, "Maybe instead of calling it the men's room, you could call it the gunpowder room.  You know, like a lady's powder room?"  The name stuck.
"Thanks for making this a good stay!  We love our room with the cool roofline & rafters.  Aside from the amazing breakfast, my favorite place was the porch with hummers (hummingbirds), though the hot tub after a long hike was also terrific.  We were celebrating our 5th wedding anniversary, and I'm so glad we found you!  Thanks for being our home away from home." 
Call for availability!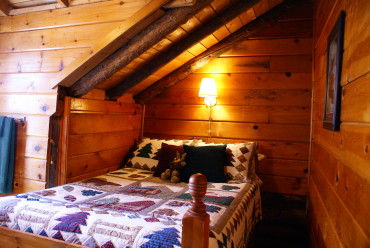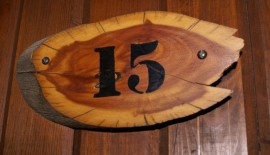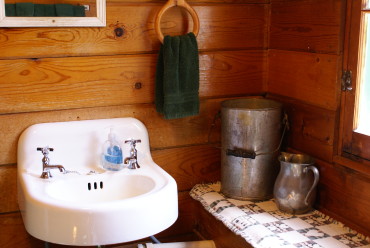 Gunpowder Room Availability ... $110/nt
All prices double occupancy; guests 14 years or older welcome. No pets.
Book Now!
Callus at (303) 747-2552 with credit card information to reserve you dates.
Rooms Menu
We are an adult retreat; those 14 years old or over welcome. Exceptions made for whole lodge rentals.