The Hideaway (#22) $140
Tucked away at the far end of the third floor is this wonderful nook of a room furnished with a queen size brass bed, a gas-log fireplace, and a glider rocker.   It has spectacular views from three sides from the rows of windows.   Complete the ambiance with a multi-faceted vaulted ceiling and ceiling fan.  Along with an occasional ruckus from the horses at the Livery across the road, you might hear the coyotes at night or the elk bugle on the nearby mountainside…or enjoy the stars at night while ensconced in a bubble bath in the big claw-footed tub in the adjoining bath.
"I have never been in such a cozy place!  This is the way life is supposed to be – we will be sure to come back and visit often to remind us of that.  You have put your heart and soul into your home and it shows – around every corner there is charm and character – thank you for sharing it with us!"
"Just what we needed for a quick trip out of the hot city!  We loved all the windows and views from this room…like being at the top of a castle!  Thanks for being such gracious hosts – and the best guides on the horseback ride! We enjoyed ourselves, and everything about the lodge made it a memorable experience." 
Call for availability!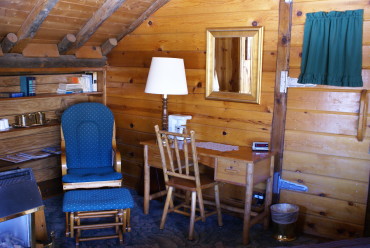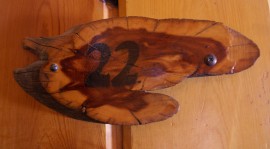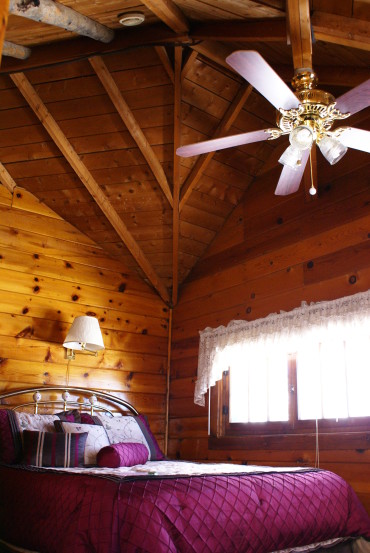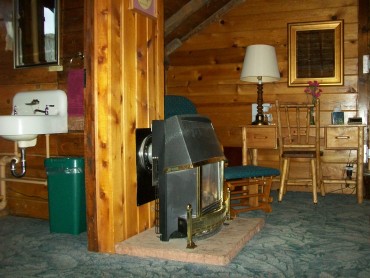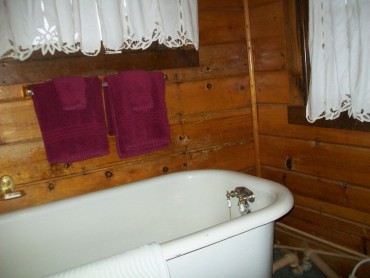 The Hideaway Availability ... $140/nt
All prices double occupancy; guests 14 years or older welcome. No pets.
Book Now!
Call us at (303) 747-2552 with credit card information to reserve your dates.
Rooms Menu
We are an adult retreat; those 14 years old or over welcome. Exceptions made for whole lodge rentals.