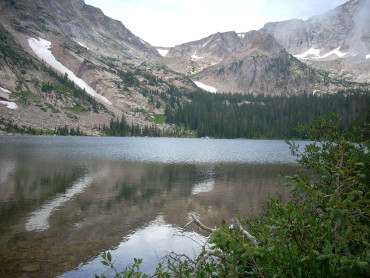 Thunder Lake
Thunder Lake - one of our longer hikes at 6.8 miles, one way, the trail-head leaves from the Wild Basin area, passes Copeland Falls, Calypso Cascades, and Ouzel Falls before it branches off; at 10,600' it sits just under treeline.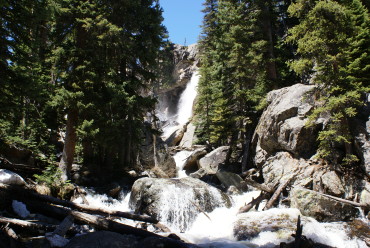 Ouzel Falls
Ouzel Falls - add another .9 miles from Calypso Cascades and travel through a section of the 1978 Ouzel Lake fire (and see all the regrowth) to see Ouzel Falls, named for the dipper bird often seen feeding here. It will only add about an hour to your round trip time - but well worth it!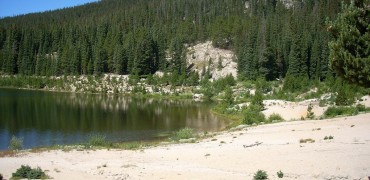 Sandbeach Lake
Sandbeach Lake - 4.2 miles from the trail-head at the Wild Basin Ranger Station of Rocky Mt. National Park; a beautiful mountain lake at just under 8500'.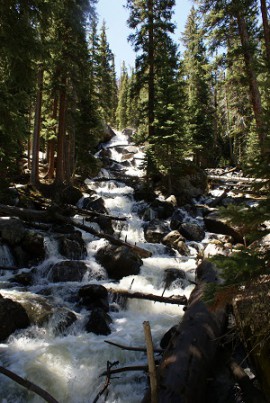 Calypso Cascades
Calypso Cascades - 1.8 miles from the Wild Basin trail-head, the cascades are named for the rare Fairy Slipper Orchid (Calypso) that can be seen along the trail in early summer. This is a really nice 3 hr. round trip hike along the North St. Vrain River.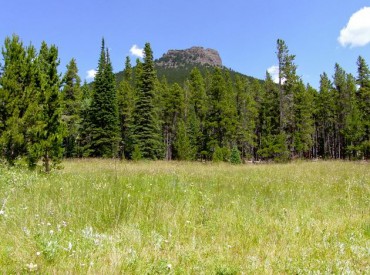 More Info +
Estes Cone
Leaving from the Longs Peak Trailhead, the first 2/3 of the way is very pleasant with a slow rise, passing the site of the Eugenia Mine and through Moore Park. The trail then climbs fairly steeply to Storm Pass, with the last half mile challenging and rocky, but rewarded with breathtaking panoramic views.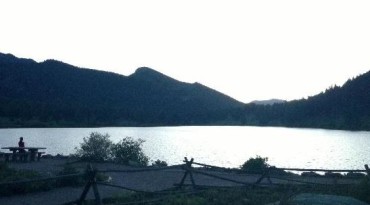 Learn More +
Twin Sisters
A 7.2 mile round trip moderate to strenuous hike, this trail leaves from a newer trailhead across from Lily Lake on State Hwy 7, climbs to a shallow saddle, then splits to scramble up the two peaks. Views of all the surrounding peaks visible through the trees as you ascend the trail.