Ivy Room (#20) $110
Situated on the third floor, this sleeping room has a full bed and twin bed constructed of pine pole frames, made as original furnishings for the Lodge, and features a southern exposure that captures the majestic Meadow Mountain, with its mix of pines and aspens – making it a favorite in the fall.  There is a sink in the room for your convenience and a ceiling fan hanging from the vaulted ceiling.  The hallway toilet is just next door.
June 2011:" I 'needed to escape' and follow one of my passions: horseback riding. I also dreamed of spending time at a B&B. Little I knew that God would reward me one day with such a splendid experience! Not only you offer "a home away from home" but all the love and care you placed in the lodge, your warm hospitality, your exceptional breakfasts! The individual character of your bedrooms made it so easy to feel "at home". I want to thank you both for making this experience unforgettable that I'll carry with me always! for surpassing any expectation & offering a lovely home & lovely YOU. I enjoyed my stay tremendously thank you for the pampering and the fun. May God continue to bless you richly." Emma, Charlotte, North Carolina
Call for availability!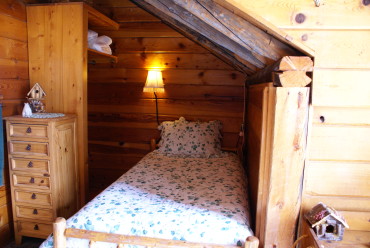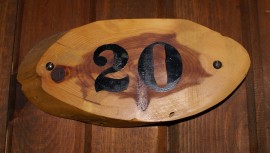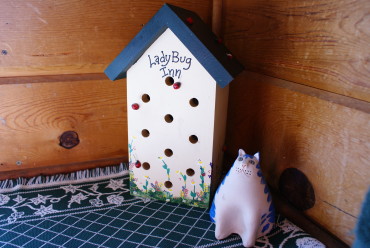 Ivy Room Availability ... $110/nt
All prices double occupancy; $10 per person per night for extra; guests 14 years or older welcome. No pets.
Book Now!
Call us at (303) 747-2552 with credit card information to reserve your dates.
Rooms Menu
We are an adult retreat; those 14 years old or over welcome. Exceptions made for whole lodge rentals.