Mother Goose Room (#3) $110
Yellow gingham and light blue surround Mother Goose herself in this sunny second floor sleeping room overlooking the Ironclad Mountains and the occasional elk sleeping in our backyard. This spacious room with a sink connects with Room 4, the Carousel Room, making them the perfect rooms for families or friends who are close enough to be family.

"We have travelled many countries but never have had something like your lodge.  The most striking thing for us was your hospitality which is beyond my compare. We enjoyed very much our staying here.   As we shall return to Israel we are going to recommend our friends to visit Colorado Rocky Mountains to stay at your lodge.  If we are going to get to be again in this region we will happily come again."   Leo and T., Israel
"Thank you for a wonderful, peaceful stay at your home!  We felt like we were back in Alaska at one of the roadhouse/lodges were used to fly into.  However, yours definitely is the most luxurious and warmly inviting – bar none!  Thank you! "   Eric & Jeanne, Juneau, Alaska
Call for availability!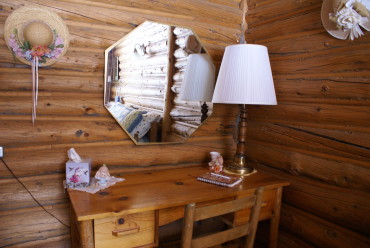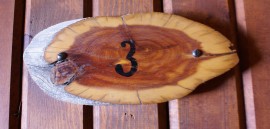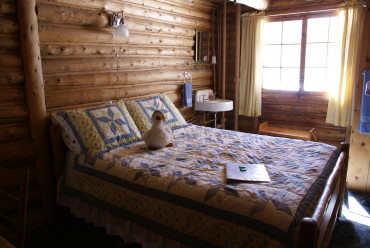 Mother Goose Room Availability ... $110/nt
All prices double occupancy; guests 14 years or older welcome. No Pets.
Book Now!
Call us at (303) 747-2552 with credit crd information to reserve your dates.
Rooms Menu
We are an adult retreat; those 14 years old or over welcome. Exceptions made for whole lodge rentals.