Rafting
Mountain Whitewater Descents
Whitewater Rafting Trips – Cache La Poudre River
Whitewater rafting vacations on Colorado's only "Wild and Scenic River" near Fort Collins and Estes Park, the Cache la Poudre! (pronounced poo-dur)
Mountain Whitewater Descents is proud to have a special use permit from the Roosevelt National Forest. The permit guidelines keep river use low so that the Poudre delivers an exceptional wilderness rafting experience. In fact, many Coloradoans consider it the best canyon and river in Colorado. Check out the Poudre page to find out how special Colorado's only "Wild and Scenic" river really is or just come rafting and find out for yourself.
Conveniently located only about 80 minutes from Denver and Estes Park, the Poudre offers some of the closest, most exciting, and still somewhat unknown, whitewater rafting in the state. The river starts in the snow capped peaks of Rocky Mountain National Park near Estes Park, then twists, turns, and tumbles through cliffs and rock spires. Its almost continuous rapids keep your adrenaline flowing, and the chances to see eagles, deer, black bear, and big horn sheep will keep your eyes open.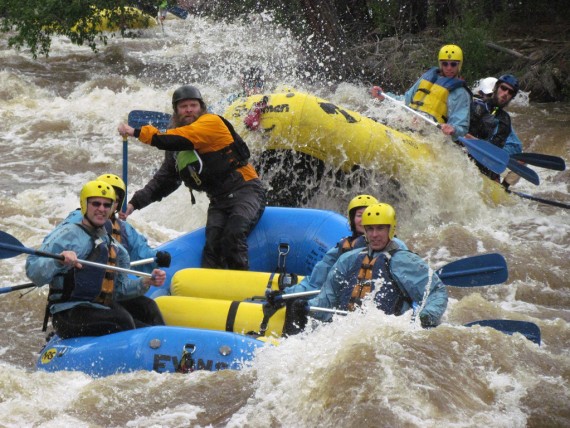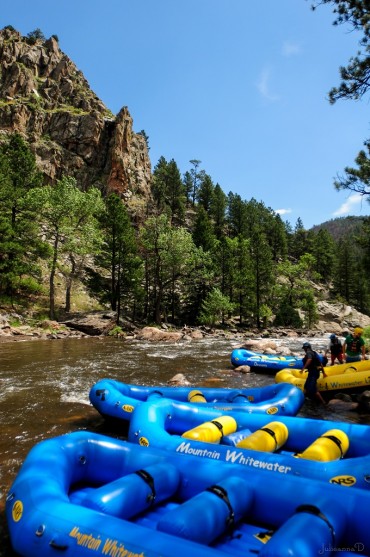 Contact Us
Allenspark Lodge B & B
184 State Hwy 7 Bus Rt/Main St.
PO Box 247
Allenspark CO 80510
phone: (303)747-2552
email: info@allensparklodge.com
Chance of Rain

A mix of clouds and sun this morning followed by mostly cloudy skies and a few showers this afternoon. Thunder possible. High 48F. Winds E at 5 to 10 mph. Chance of rain 30%.

Rain

Cloudy skies with periods of rain later in the day. Thunder possible. High near 45F. Winds E at 5 to 10 mph. Chance of rain 80%.

Chance of Rain

Considerable cloudiness with occasional rain showers. High 46F. Winds E at 5 to 10 mph. Chance of rain 60%.
___________________________________
Current Special
Stay 7 nights and get a 10% discount on your entire stay!
Come. Unplug. Unwind. Just be!