Horseback Riding
Enjoy endless trails – the best of mountain scenery – wildlife!
Book a ride with a Livery just down the road from us, then ride out to several choices of locations.  All types of rides for the beginner to the advanced; from a one hour leisure meadow ride to an all day excursion to one of our mountain lakes.  Any and all are great photo opportunities!  Always a good chance of seeing wildlife.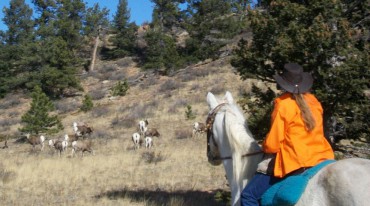 A really nice herd of Rocky Mt. Bighorn Sheep.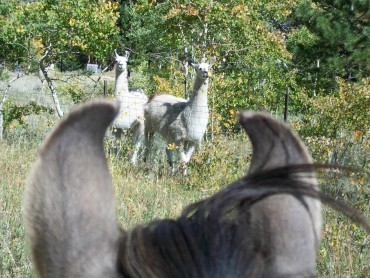 Do our ears match? We share the trails with several types of animals. Llamas are used for packing in the Park.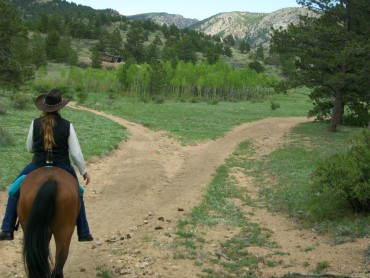 Difficult decisions ... which way today?