Rooms
We have six (6) rooms and a suite, which we call the Apartment located on the second floor.  We have another six (6) rooms on the third floor.  The Apartment and the Hideaway are considered our specialty rooms, and have private baths.  Of the other eleven rooms, five (5) also have private baths and the remaining six (6) share hall baths.  Click on the tabs below to see all the rooms.  You may also check availability by room.
We are an adult retreat, so all individuals 14 years and older are welcome; exceptions made if whole Lodge is rented for groups, i.e., family reunions, wedding parties, etc.
We do not take pets.  Even our pets are not allowed in the rooms, for allergy reasons.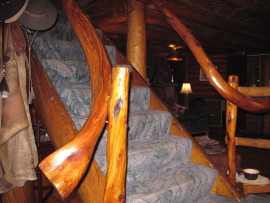 Naturally Curved Railings
As you head up the stairs to the second floor, you can see - and touch - our unique curved railings. These were actual trees that grew at treeline on Trail Ridge road, and carried down by the builder's daughters when the lodge was first built. According to the girls, it was "supposed to be a Sunday picnic!"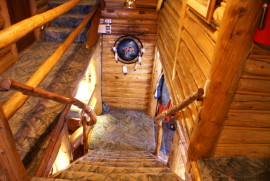 Stairway to 2nd floor.
This view is looking back down the stairs from the second floor. There are six rooms on this floor, and the apartment.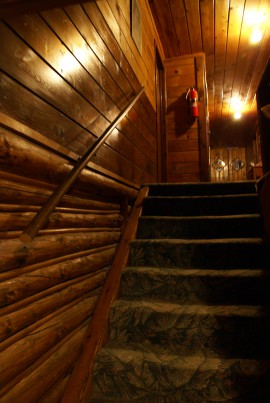 Stairway to 3rd floor.
If you continue around the stairs, you head to the third floor, where the remaining six rooms are.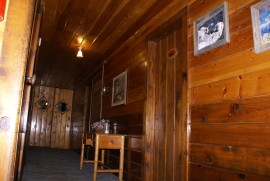 3rd Floor Hallway
A view down the hallway.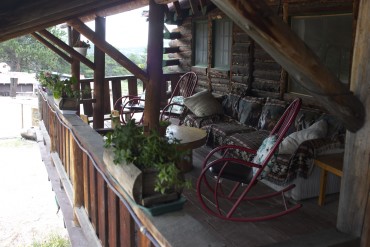 Front Porch Balcony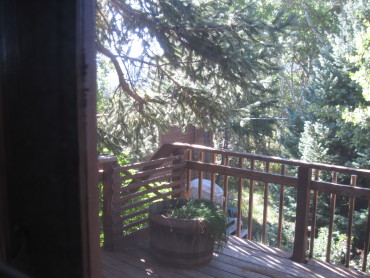 Apartment Balcony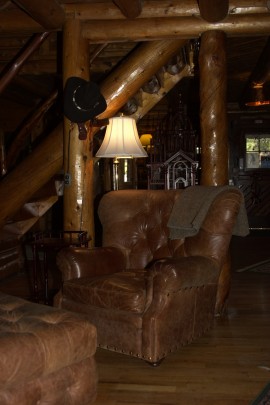 The Favoritist Chair in the Whole Lodge